Description
Bamboo Wooden Serving Round Tray
This solid bamboo wood tray is perfect for serving or as a lap tray;
Made from bamboo wood, a natural and renewable resource;
Great for dinner trays, tea trays, bar trays, breakfast trays, food trays, and decor trays.
Specifications
Brand: OEM
Material: Bamboo
Dimensions: D23, 25,27cm (9'', 10'', 11'') or as your requirements.
MOQ: 100 pcs/size
The eco-friendly bamboo wooden tray is made of high-quality bamboo, 100% natural, and biodegradable, so you don't need to worry about waste and environmental impact.
These bamboo trays are beautiful and durable, perfect for serving at resorts, bars, coffee shops, or decorations at home.
Bamboo wooden serving trays can be re-used several times if washed and kept in a dry place. Due to the nature of our products being 100% bamboo, the trays may get moldy in high-humidity air.
We can custom engrave almost everything, such as pictures, logos, art, messages, etc. to promote your brands.
There are many sizes for your choice, and we can customize them as per your design.
Other eco-friendly products
Other than this product, we have many other eco-friendly products for F&B and hospitality such as:
and many bamboo products like bamboo cutlery, bamboo cups, etc.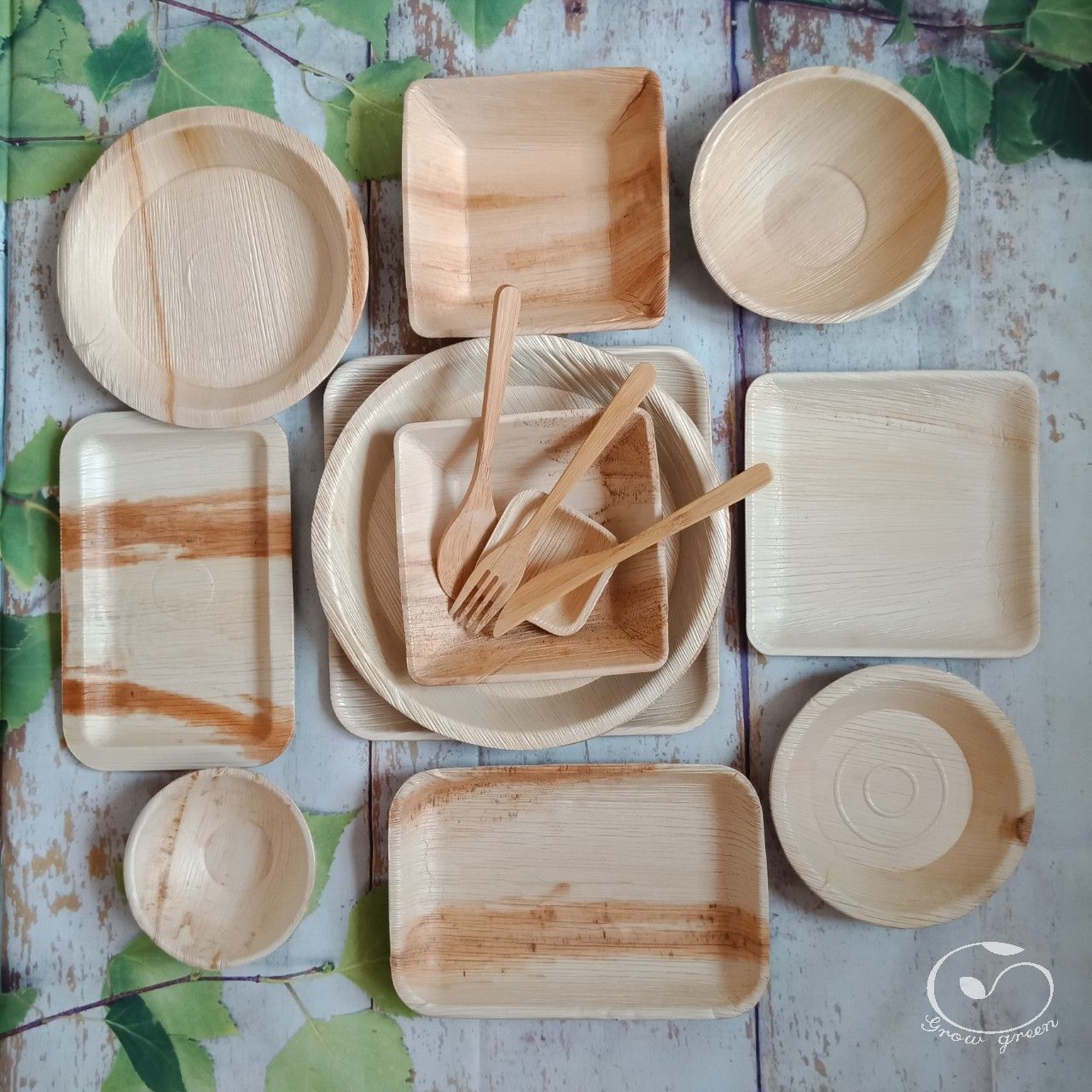 You can visit our online store at local markets to know more about our products and prices there.
Whatsapp: +84 973 005 179 for quotations or any questions.