Description
Disposable Paper Plates 5 inch, 6 inch, 7.8 inch.
This plain white paper plates are for canteens, events, pastry shop.
(The price is for 1 carton, 1000 pcs)
Feature: Disposable
Color: White/ Silver
Place of Origin: Vietnam
Sizes: 5 inch, 6 inch and 7.8 inch.
Usage: pastry, foods, fruits;
MOQ: 1 carton
Packing: 1000 pcs/carton
Material: Paper PE coated.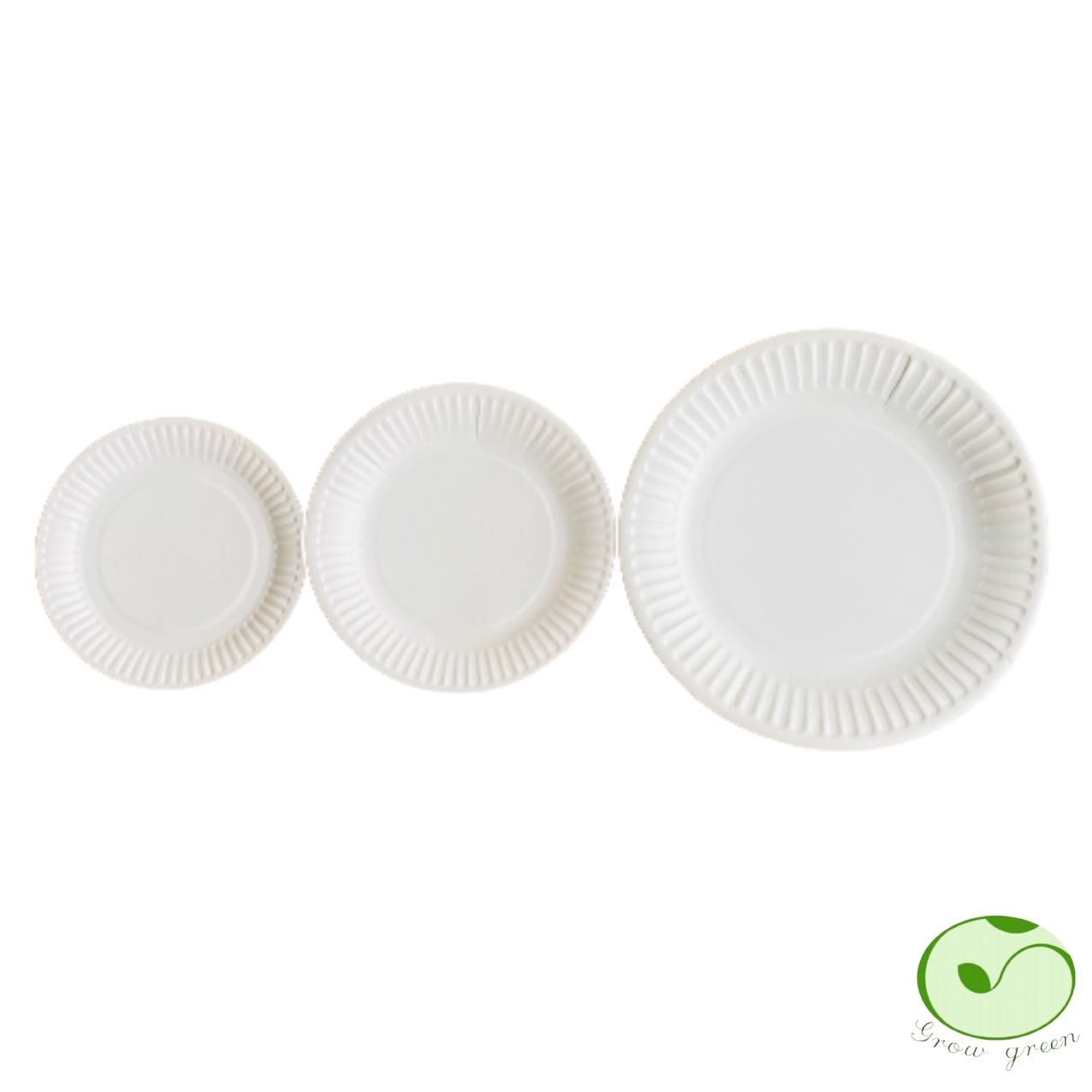 Logo customize as the customer's requirements.
Beside paper plates, we also have palm leaf plates which made from areca fallen leaf.
More over, we have many sizes of paper cup: 6Oz, 7Oz, 9Oz, 12Oz, 22Oz and paper lid etc include double wall paper cups and single wall paper cups.
Other ecofriendly products.
Furthermore single wall and double wall paper cups, we have many other ecofriendly products for F&B and hospitality such as:
and many bamboo products like bamboo cultery, bamboo cups, etc.
You can visit our online store at local market to know more about our products and prices there.
Whatsapp: +84 973 005 179 for quotation or any questions.