Description
Individually Wrapped Disposable Wooden Chopstick
Disposable Wooden Chopstick is completely biodegradable and compostable.
It is perfect for events, take-out, and restaurant and dinner occasions.
Each chopsticks length is 8 inch (20cm)
Disposable Wooden Chopstick Pack of 100 are packed in bag individually with an open sleeve.
The chopstick made of wood and have the ability to break down, safely and relatively quickly.
By biological means, into the raw materials of nature and disappear into the environment.
These disposable wooden chopsticks are completely non-toxic chemicals, preservatives added during production.
They are perfect for Chinese, Japanese, Vietnamese and Korean restaurants serving Asian dishes as well as swizzle stirrer in a cocktail bar.
The product is thick, smooth, has no cracks, no splinters, is carefully polished, and undergoes strict quality control.
Made from natural wood should have different colors and wood grains.
Package: 100 pcs/bag; 40 bag/carton.
MOQ: 1 carton.
HS code:  44199010.
Paper-wrapped disposable wooden cutlery.
Beside Individually Paper Wrapped Disposable Wooden Chopstick, we also have disposable wooden fork and spoon and set.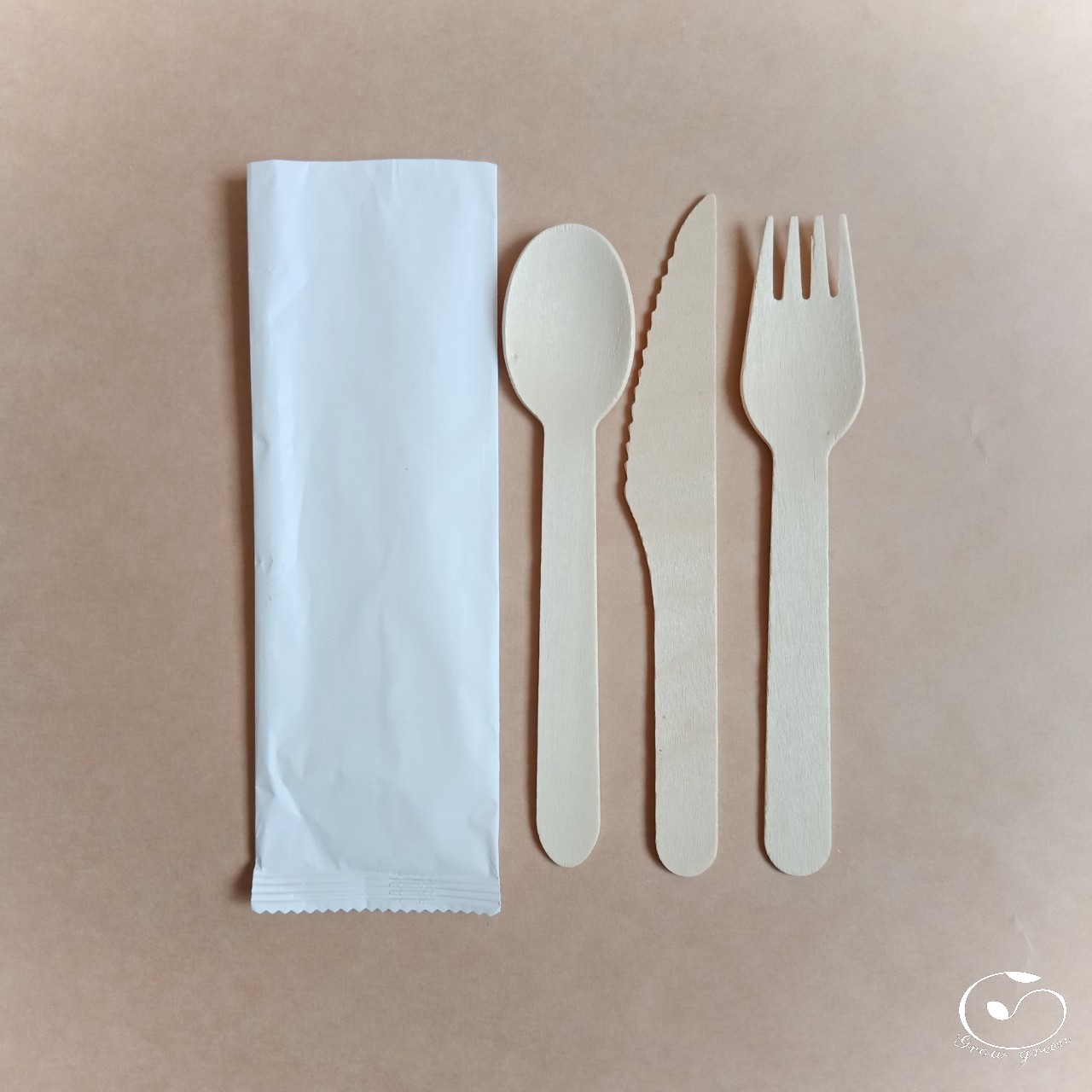 Other ecofriendly products.
Furthermore disposable wooden cutlery and chopstick, we have many other ecofriendly products for F&B and hospitality such as:
You can visit our online store at local market to know more about our products and prices there.
Whatsapp: +84 973 005 179 for quotation or any questions.