Description
Paper Wrapped Grass Drinking Straws
Paper Wrapped Grass Drinking Straws are straws made from natural grass and paper wrapped.
These one are disposable and biodegradable eco-friendly straws.
Dimensions: 7.85" (20cm) in length & 0.16 – 0.3" (4-7mm) in diameter.
Grass drinking straws are made of sedge grass stems, 100% NATURAL and biodegradable
These straws are no chemicals, dyes or other chemicals.
The dried grass drinking straws are Tested by TUV Rheiland Vietnam, FDA approved.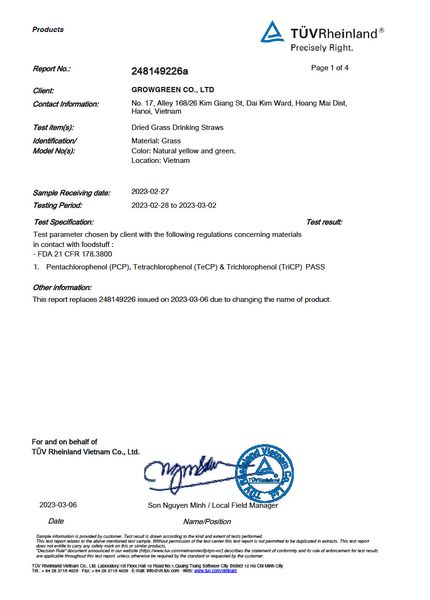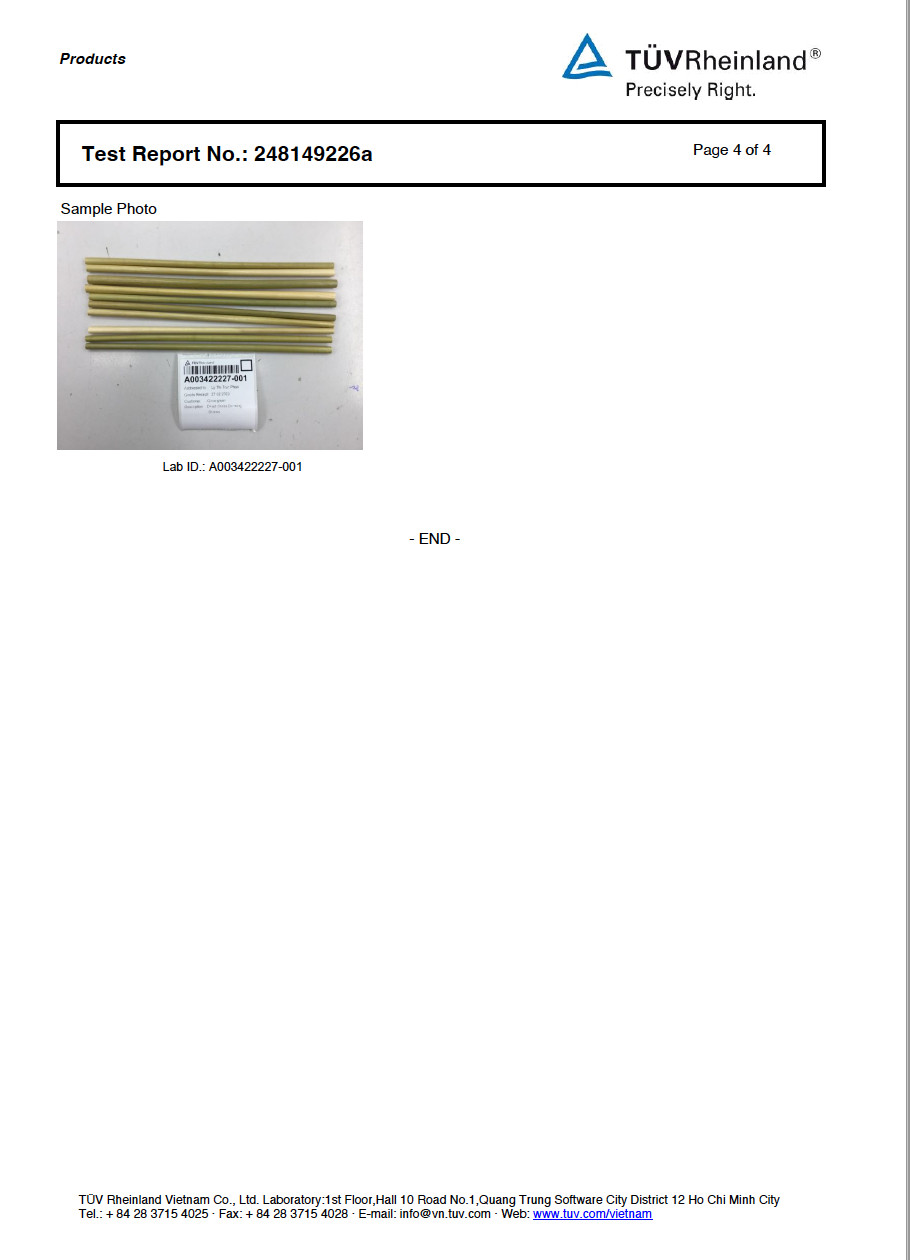 Grass straws are sturdy, convenient, suitable for both hot and cold beverages, and never soggy.
Our grass drinking straws work perfectly for daily drinks at home/bars/restaurants/hotels such as juices, shakes, smoothies, coffee, etc.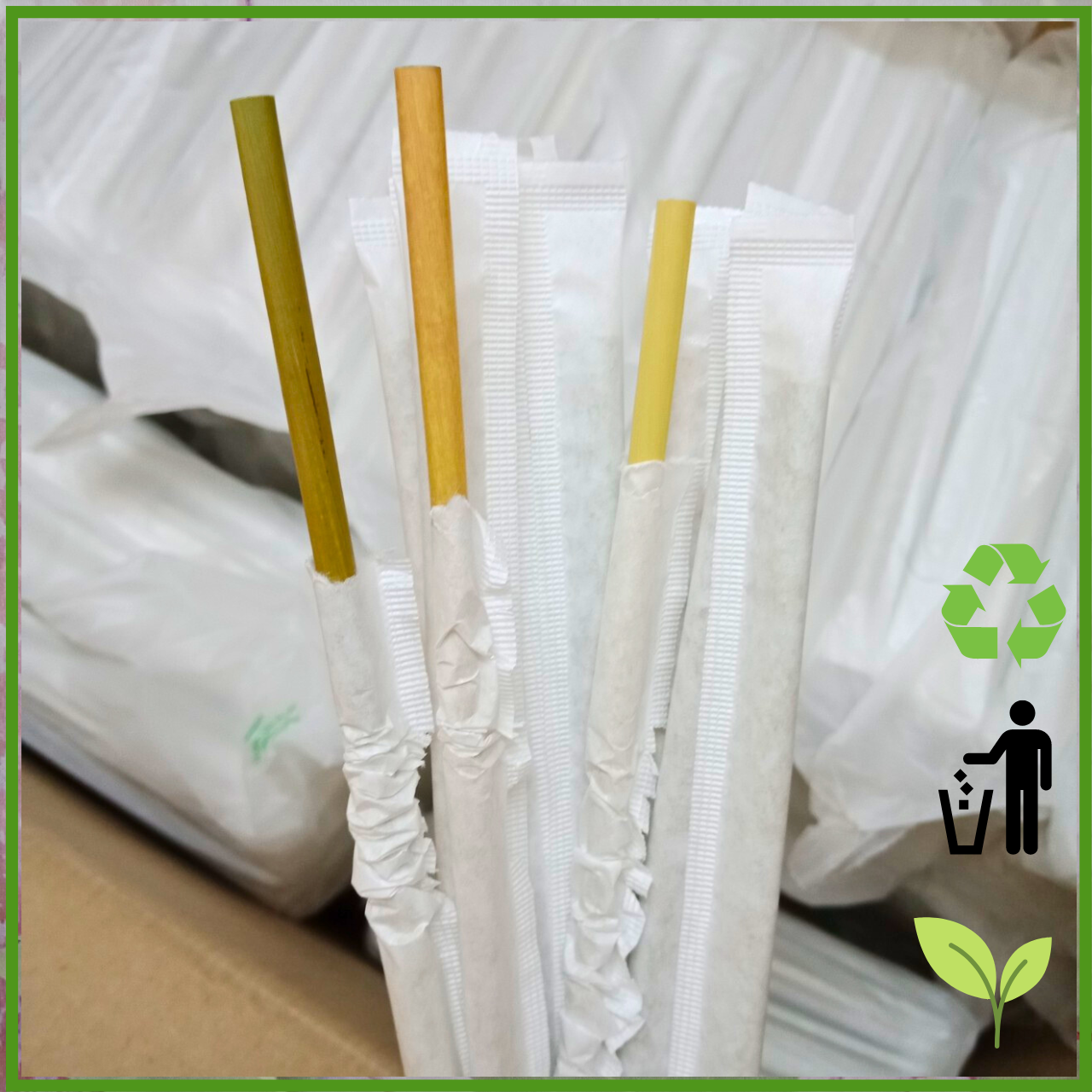 Store your straws in a cool, dry place; avoid direct sunlight.
As they are a natural product, they have an expiry date of 6-12 months from the date of manufacture.
Our grass straws are tested by TUV Rheinland to ensure no harmful residue exceed allowable limit.
These grass drinking straws use for coffee shops,bars, hotels, resorts, restaurants.
They can be disposed of in food waste bins.
Package: 500 dried grass straws/bag
The price is for 1000 straws.
When use grass drinking straws, you not only help reduce plastic waste to environment but help ensure job opportunities to local people.
Beside grass drinking straws, we also have many eco-friendly straws such as: degradable paper straws, natural bamboo straws, edible rice straws.
Other ecofriendly products.
Furthermore eco-friendly straws, we have many other environmental friendly products for F&B and hospitality such as: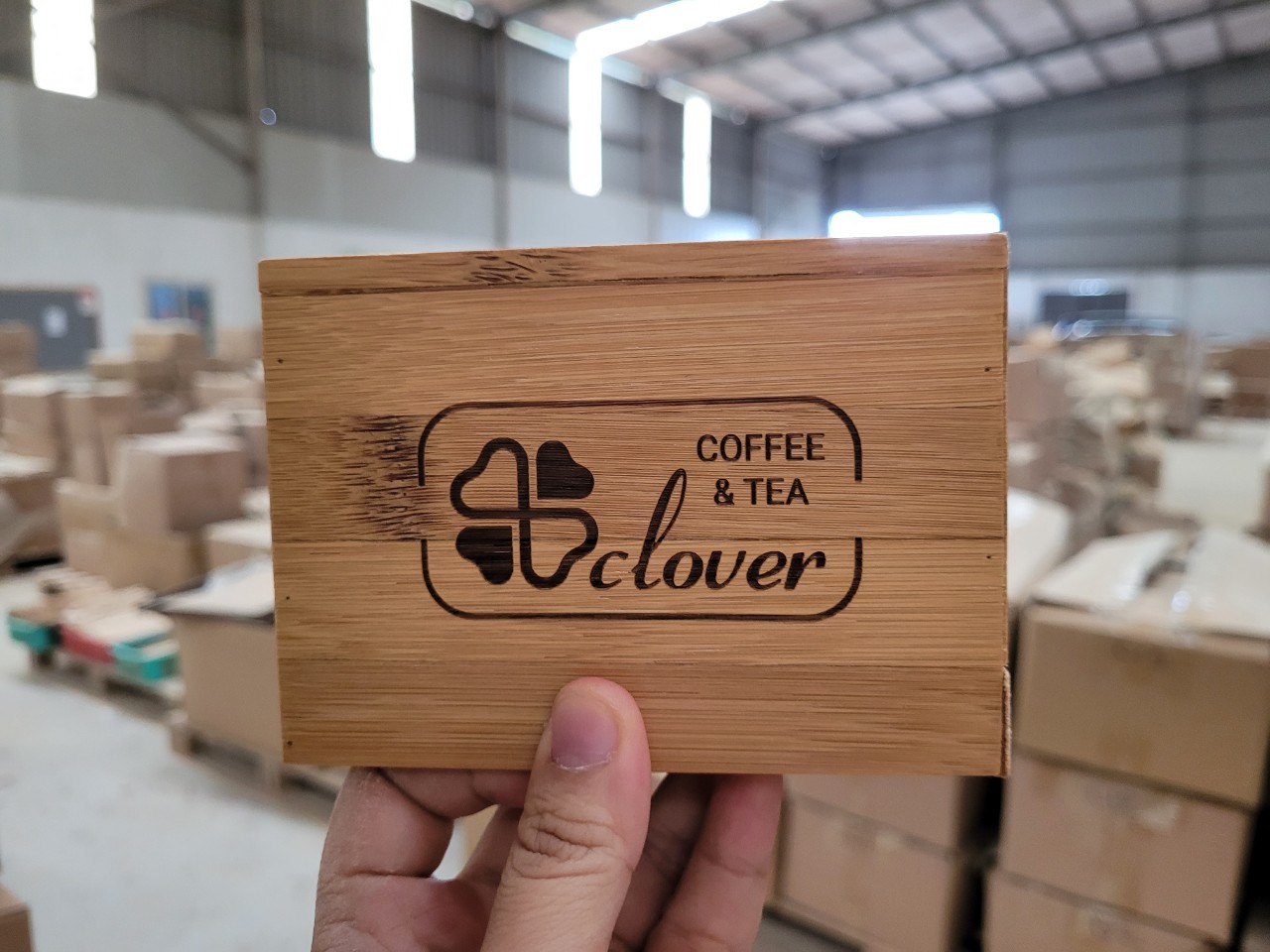 You can visit our online store at local market to know more about our products and prices there.
Whatsapp: +84 973 005 179 for quotation or any questions.